Faculty Mentor Program (FMP)


Through the Faculty Mentor Program (FMP), students can develop valuable relationships with UC San Diego faculty mentors while participating in an independent study course (99 or 199) designed to build their research skills. FMP offers assistance every step of the way—finding and establishing a connection with a mentor, learning research & writing skills, and exploring post-graduate career paths through workshops and seminars. FMP is open to all majors!
The application to join the FMP Winter 2024 cohort will be open October 30 through January 14.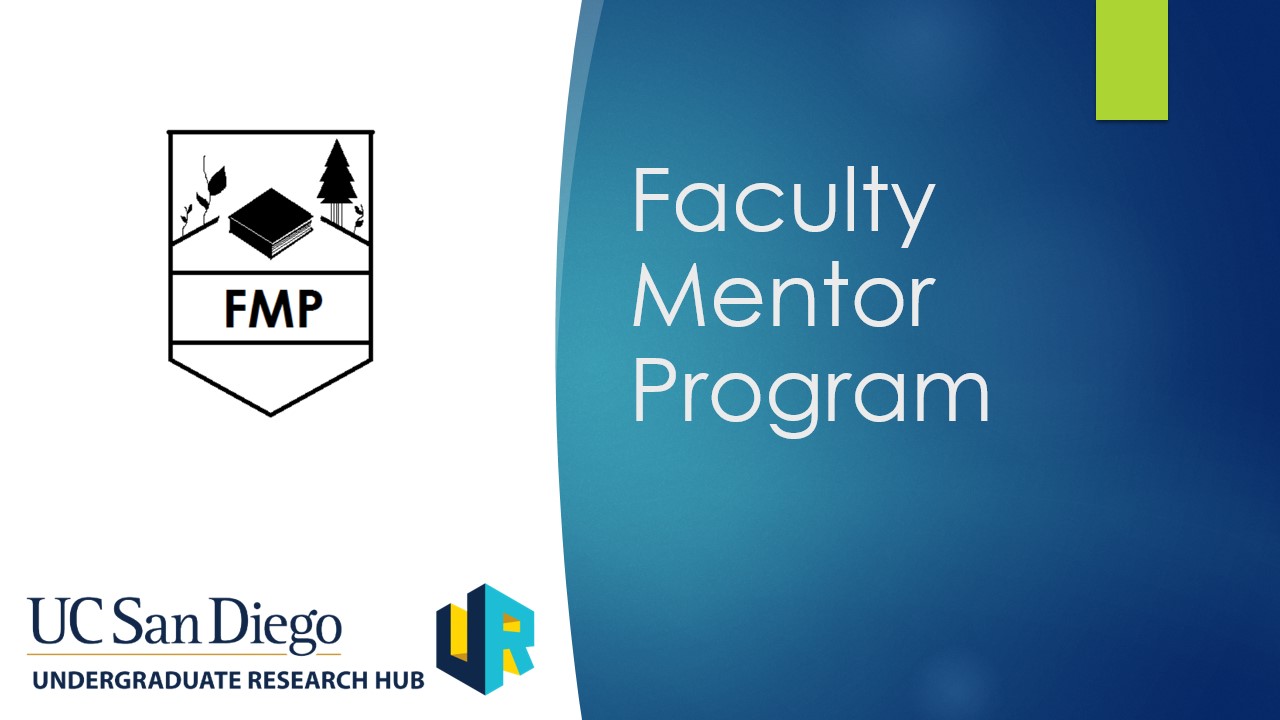 FMP & FMP EMRAP Info Session
Click here to watch the fall info session regarding the FMP and FMP EMRAP.
Don't want to watch the whole video? - Click here to access the slides from the video above
The Faculty Mentor Program runs for two or three consecutive quarters during the academic year. Students who start FMP during the fall quarter may participate in the program during fall and winter quarters, or for all three quarters during the year. FMP students in the winter cohort participate in the program during winter and spring quarters. 
Program Dates

| | | |
| --- | --- | --- |
| Starting Quarter | Application Opens | Application Closes |
| Fall 2023 |  August 28, 2023 | Closed on October 9, 2023 |
| Winter 2024 |  October 30, 2023 | January 14, 2024 |
Mentored research experience: Conduct research mentored by a UC San Diego faculty member
Academic credit: Get 4 units of 99 or 199 Independent Study credit for each quarter you participate in FMP. In most cases, these units can count toward your major's requirements.
Network: A close rapport with a faculty mentor can open up your world to a wider research community. In addition to a professor, students typically work with academic researchers, postdoctoral scholars, and graduate students.
Professional development: a series of workshops on academic writing, researching, creating research posters, and exploring graduate school. 
Conference presentation experience: Students in FMP present their research at a poster symposium during spring quarter.
Co-Curricular Record: After completing the program, you have the option of adding your FMP participation and you experience as a conference presenter to your co-curricular record (CCR), which highlights your involvement and achievement in opportunities beyond the classroom. The CCR is incorporated into your official UC San Diego transcript.
Conference travel funding: By participating in FMP, you qualify to apply for URH's conference travel funding.
Enroll in a 99 or 199 independent study course for each quarter of participation in the program.
Commit to be in the program for 2 or 3 consecutive quarters and commit to at least 10 hours per week on research-related activities during each quarter.
Meet with faculty mentor at least 1 hour per week.
Attend the required seminars and workshops during each quarter in the program.
Submit a research proposal at the end of the first quarter and a final write-up at the end of the second or third quarter (depending on students' duration in the program).
Present a research poster at the FMP Symposium (OURS for the last 3 years) during spring quarter.
Have a minimum GPA of 2.7 upon first quarter of participation in FMP (fall or winter)
Be registered as a UC San Diego student while participating in FMP
Have sophomore standing or above
Be able to commit at least 10 hours a week to research-related activities each quarter of participation
Be able to commit at least 2 consecutive quarters to the program (fall + winter or winter + spring). Students can participate for the entire academic year if they wish.
International, undocumented, visiting, and transfer students are all eligible as long as they fulfill the above requirements.
Find a faculty mentor
Don't wait!

 

Students should find a mentor and discuss a potential research project

 

before

 

adding that faculty member's name and email to the FMP application.
Students are responsible for finding and contacting their own mentor,

 

but the FMP coordinator can help if you're having a hard time. For tips, review

 

our page on how to find a mentor. Start looking for a mentor as you're filling out the general application—be proactive!
The faculty mentor needs to be at the higher ladder ranked position teaching at UC San Diego (e.g., assistant professor, associate professor).
Expectations of the faculty mentor - When contacting/meeting with potential mentors, be sure to share this list with them so they know the expectations before agreeing to be your mentor.
Oversee the student's research.
Provide the student with resources, training, and feedback as appropriate.
Ensure that the student completes all required training and certifications prior to starting any research, if necessary.
Understand that the student researcher(s) is required to work at least 10 hours a week on research activities which I will assign.
Provide at least one hour a week of direct individual supervision, or assign someone to assist the student in my stead.
Provide feedback on both the student's research proposal and research paper or final project.
Sponsor the student researcher(s) in a 4-unit 99/199 Independent Study during all quarters of participation (unless discussed otherwise with the student and FMP coordinator).
Provide a reading list of literature in my field and training in research techniques as appropriate for the project, and be available to answer the student's questions as necessary.
Understand that the student researcher(s) will present their research at the Faculty Mentor Program Research Symposium at the end of Spring Quarter.
There are 4 items required to apply to FMP:
1. Applications
General Application and Undergraduate Application (When you finish the general application, you will be automatically directed to complete the undergraduate application.)
FMP Application (After you finish the previous two applications, you will be given the opportunity to choose to complete the FMP application.)
2. Research proposal (as part of the FMP application)
Provide a brief description of the project and/or research activities you plan to conduct under the guidance of your faculty mentor. If possible, elaborate on what type(s) of research methodologies you will be conducting (e.g. library/archival research, clinical research, fieldwork, bench work, etc.) and how you plan on maintaining contact with your mentor. (350 words max)

3. Transcripts
If you are an incoming transfer student (You do not have a UC San Diego GPA):

A copy of your unofficial transcript(s) from previous school(s) (community colleges, other universities, etc.)

If you have attended UC San Diego for at least 1 quarter:

If you completed coursework prior to attending UC San Diego (e.g., transfer credits), they will appear on your UC San Diego transcript. You do not need to upload transfer transcripts.
4. Mentor name and contact information
Once you save your faculty mentor's information in the application, an email is automatically sent to that person asking them to agree a number of statements with regards to their support to mentor you in FMP. (NOT a formal letter of recommendation.)
The faculty mentor needs to complete this section before the application deadline.
Interested in a career in medicine, healthcare, or clinical research?
The Faculty Mentor Program Emergency Medicine Research Associates Program (FMP EMRAP) is a joint program through the Faculty Mentor Program (FMP) and the Department of Emergency Medicine. This program was created to expand research opportunities for students interested in careers in medicine or a future in clinical research.
Find out more about the FMP Emergency Medicine Research Associates Program.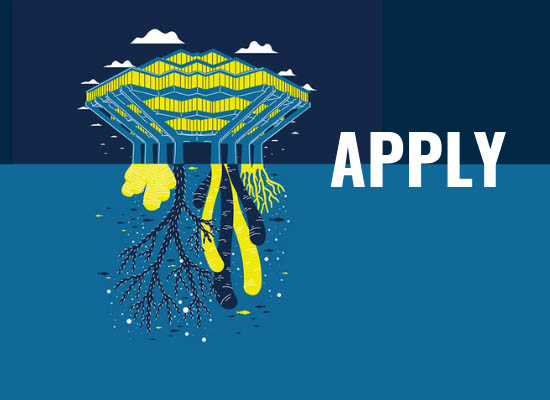 Application
The application to join the FMP Winter 2024 cohort is open October 30 through January 14.
FMP Coordinator Contact Information