Summer Research Conference at UC San Diego


The Summer Research Conference (SRC) at UC San Diego is an oral presentation conference open to undergraduates conducting summertime research with a mentor in the Southern California region. The SRC is held annually as a component of UC San Diego's Undergraduate Research (UR) Summer Research Program (SRP).
If you have questions about the conference, please see contact the conference coordinators at ugresearch@ucsd.edu or jmavalosmorfin@ucsd.edu.
Student Presenters
Student presenters need to prepare an oral presentation and slides for the Summer Research Conference. This page will provide resources for student presenters to prepare for their presentation.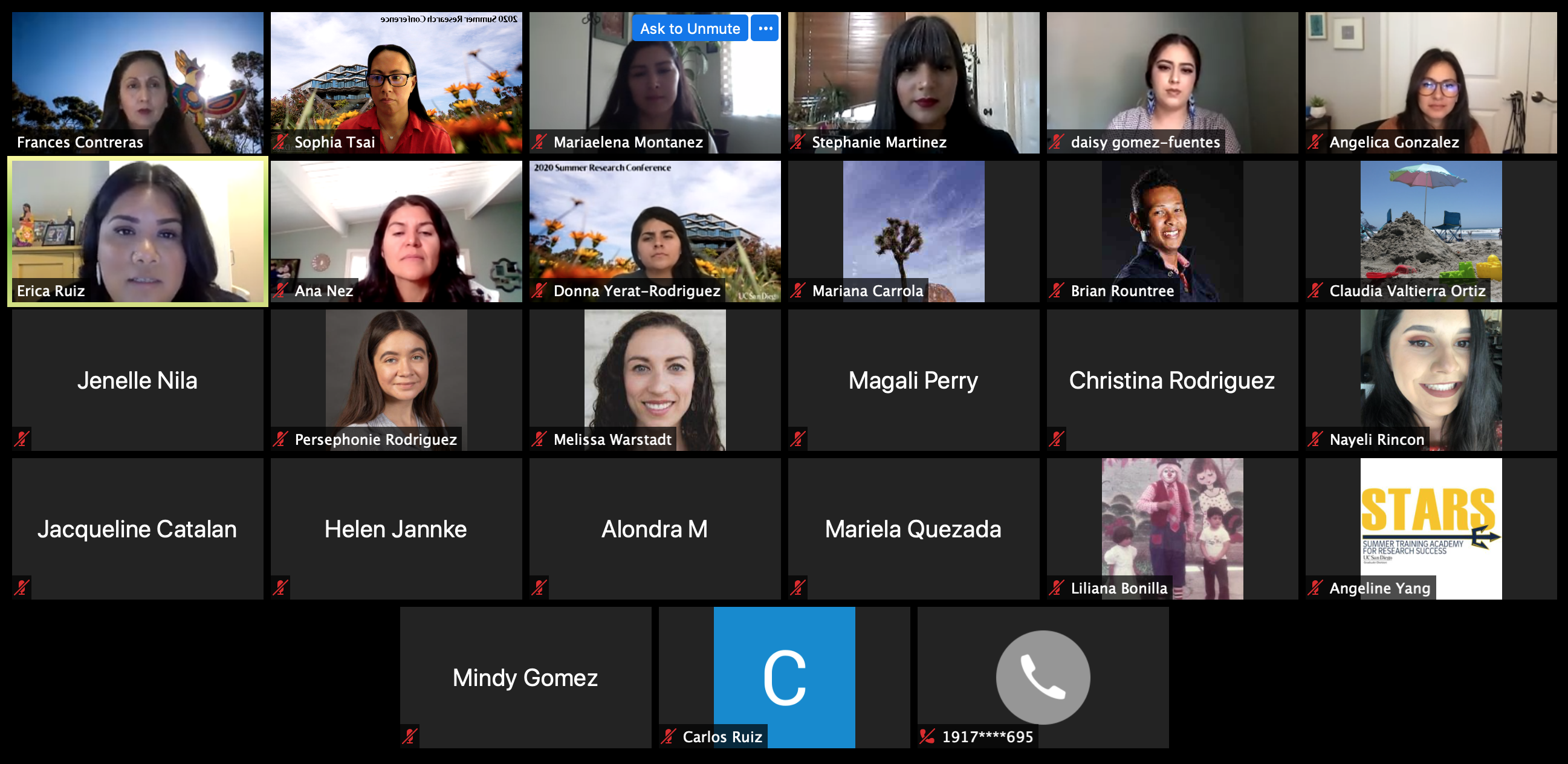 ---
Do I have to be a UC San Diego student to present at SRC?
Nope! As long as you 1. are an undergraduate (graduating no earlier than Summer 2021) and 2. are conducting research this summer with a faculty mentor, you can present at the SRC.
---
Do I have to be a presenter to attend the conference?
Not at all! If you wish to simply attend as a guest and watch others present. Registration for attendees, guests, and moderators is free.
---
Can my friends/research team/family etc. attend? 
Yes! We encourage you to invite anybody who has been part of your ongoing intellectual
journey, however directly or indirectly. 
The Undergraduate Research Hub

Phone: (858) 534-1774
Email: ugresearch@ucsd.edu
Remote Office Hours Until Further Notice: Monday to Friday, 8:30 a.m. – 4:30 p.m. 
Location: Student Center Building B, 1st Floor
Mailing Address:
9500 Gilman Drive, Mail Code 0311
La Jolla, CA 92093-0311
CONNECT WITH THE UNDERGRADUATE RESEARCH HUB: