Jaylin Stevenson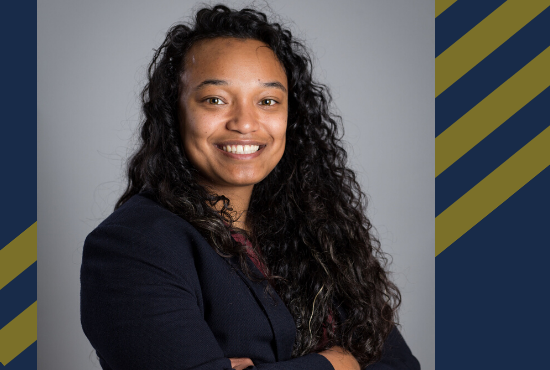 Jaylin Chantel Hanakeawe Stevenson was a past McNair Scholar, who obtained their Bachelor's Degree in Ethnic Studies and History in 2016. See what they have been up to since their time at UC San Diego.
Graduation Year
2016 
Major
B.A. in Ethnic Studies and History
College
Earl Warren
Research Topic
Settler Colonialism in Hawai'i
Law School
Matriculated to UCLA School of Law in 2017 and received their Juris Doctorate in May 2020 with two specializations, one in Critical Race Studies and the other in Public Interest Law and Policy.
During their time at law school, their essay "Kānāwai: Using Ancient Hawaiian Law to Prepare for the Future" was published by the UCLA Law Review, one of the nation's top legal academic journals. Upon graduation, they received the UCLA Law Enhancement Award for their tenures as co-chair of OUTLaw, the Womyn of Color Collective, and the El Centro LetsGo! Liberation Pro Bono Clinic, along with their work on the Indigenous Peoples' Journal of Law, Culture, and Resistance. In their last year, they founded the Queer and Trans People of Color Collective at UCLA Law, the second organization of its kind among the nation's law schools.
Work
They will be working at Crowell & Moring LLP after completing their bar studies.
Related Links
Essay:
Enhancement Award
Apply to a UR Program!
Are you interested in undergraduate research and/or scholarship opportunities like this one? Contact UR to learn more.