I AM A RESEARCHER!
Mariel Micael
Major: Cognitive & Behavioral Neuroscience
College: Revelle
Year: Rising Senior, 4th year
URH Programs: STARTneuro, 2021-Present
What are you researching? I am investigating how the astrocyte secretome is altered in Alzheimer's Disease.
Why and how did you decide to get involved in undergraduate research? I decided to get involved in undergraduate research because I wanted to know if a career in research is fit for me and to gain experience before going onto graduate school. What helped me get into the Nicola Allen lab at the Salk Institute was being part of STARTneuro. My mentors from STARTneuro helped me write emails to various labs and prepped me for the eventual interview. They gave me advice about starting in a lab and what it would be like.
What has been the most exciting/interesting thing you've discovered through your research? As part of the overarching goal of profiling the astrocyte secretome, I characterized the astrogliosis and plaque load of APP/PS1xAldh1L1-Cre mice which is the mouse model that we are using for our research. The most interesting thing I've discovered through this mini project is that APP/PS1xAldh1L1-Cre female mice show a more aggressive and earlier onset of AD pathology than males. This is interesting because sex differences are also observed in humans with AD.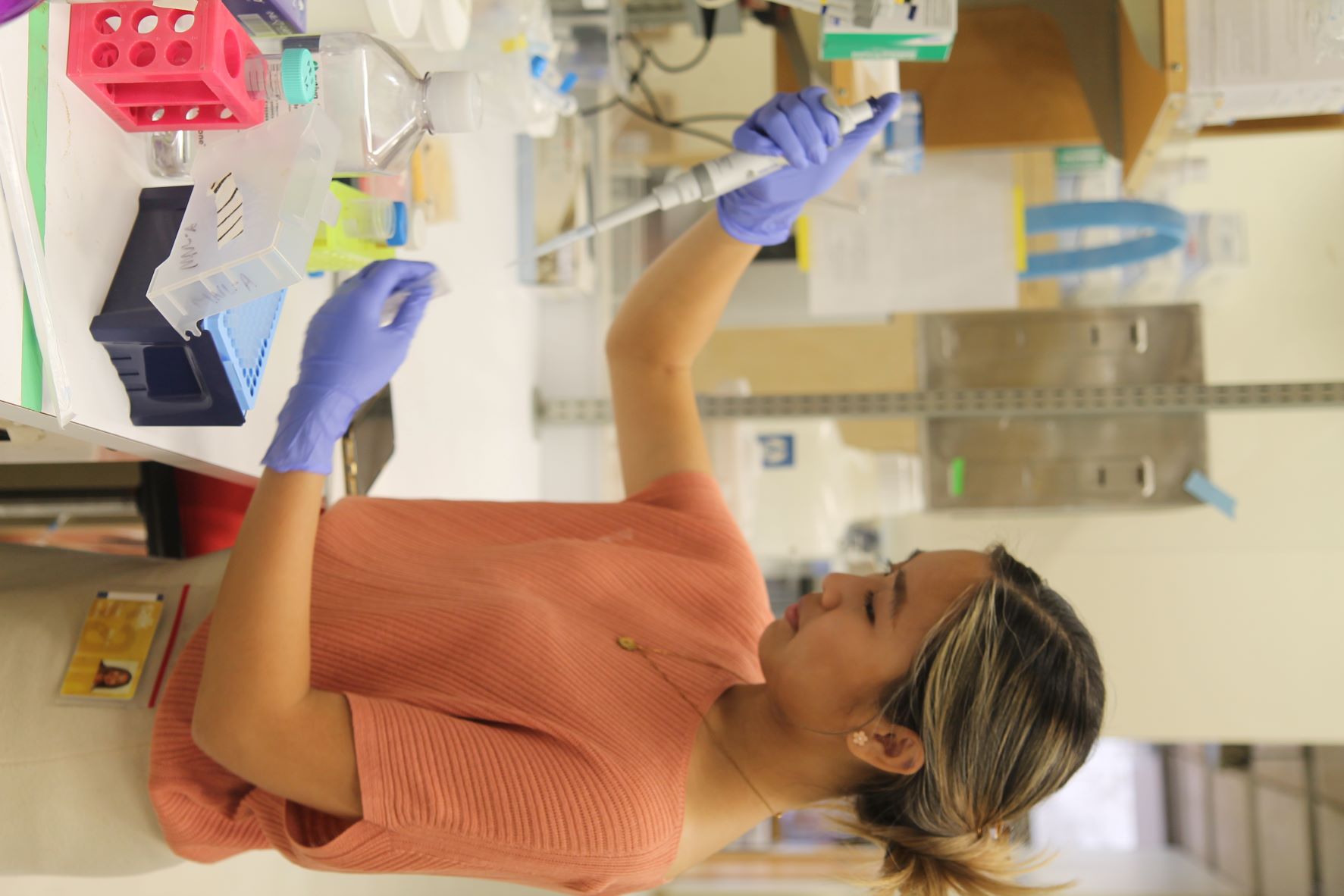 What are your future plans/goals? My plans after UCSD is to take a gap year to work as a research assistant and apply for PhD or Masters programs during then. Overall, I hope to continue doing research on Alzheimer's Disease whether it be in an academic or industry setting. 
Advice to students: It might feel daunting to work in a research lab knowing that there are people who might know more than you and/or have more experience than you, but know that you will reach their level of expertise with time. Being an undergraduate in a lab, you're not expected to know everything off the bat. My advice is to take it one day at a time and be patient with yourself as you learn new things!
Anything else you want to share? Over the course of the year I've been at UCSD and in the Allen lab, I've been able to present my research at a lab meeting and travel to Pennsylvania to give a poster  presentation at the Penn State Life Sciences Symposium. I hope to continue sharing my research with others in the future.