We Are Researchers!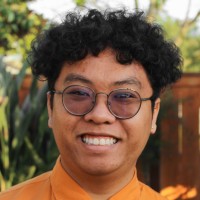 Andrew Oabel, Maggie Liu, and Nabhan Sazzad
Andrew, Maggie, and Nabhan have been working with Dr. Tzu-Mao Li and Dr. Ramamoorthi's group in the Center for Visual Computing as part of the Computer Science and Engineering Early Research Scholars Program (CSE-ERSP). 
Andrew is a computer science major (linguistics minor), in Warren College, and plans to graduate in 2024. He was part of the 2022-2023 ERSP cohort. 
Maggie is a computer science major, in 7th college, and plans to graduate in 2024. She was part of the 2021-2022 ERSP cohort. 
Nabhan is a computer science major, in Warren College, and plans to graduate in 2023.He was part of the 2021-2022 ERSP cohort.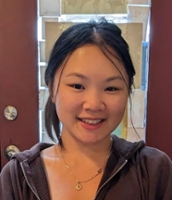 Why and how did you decide to get involved in undergraduate research? -
Andrew: I had little previous research experience, but I wanted to see how people make new discoveries as a part of research, especially in computer science. I wanted to experience that myself to see if I would like to pursue it in the future, and I did!
Maggie: I wanted to learn more about the academic career in computer science research and the different applications of technology and software. I also wanted to gain hands-on experience working with data analysis.
Nabhan: I wanted to get into research because I had always been excited to be a part of something new and exciting. I want to play my part in discovering some innovation.
Explain the research you are/have been doing for your ERSP project. See large/PDF version of their research poster here.
Andrew: For our project we studied inverse rendering algorithms for 3d scene reconstruction. In other words, how can we more effectively create a 3d virtual model from a set of 2d images by changing the original images and algorithm parameters? We found several different factors that made the final 3d scenes more accurate.
Maggie: I explored the qualitative and quantitative results of renderings using different hyperparameters (L1, L2, L0.5, L3) to train data across different topology, size, and rotations.
Nabhan: I studied versions optimization techniques in inverse rendering to see what variables are most effective and under which  conditions they are effective. 
What has been the most exciting/interesting thing you've discovered through this research? 
Andrew:  Although not directly related to the research, I found the endless process of learning incredible and found that I would love to keep doing this kind of work in the future through graduate school.
Maggie: The most exciting thing I discovered during this research was that L2 provided in general the best results in comparison to L1 and L3.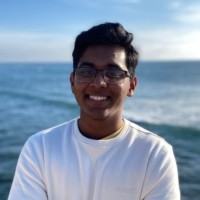 What did you gain from this program/experience?
Andrew: I learned how to effectively work on a team of other undergraduates, take steps to improve your research such as asking guiding questions with your advisor, and time management of research along with classes.
Maggie: From this experience, I learned a great deal about effective teamwork and the steps needed to familiarize myself with the code base and use different tools needed to engage with the software and run experiments.
Nabhan: I learned how the research process works. Identify a topic, read relevant papers, conduct research etc. I also learned that it is ok to not know everything. I should have questions, I should be confused about some things. The point of research is to ask questions and conduct the research to solve them.
What advice would you give to students starting research? 
Andrew: I would tell students don't be afraid if experiments don't work the way you want them to. These kinds of things are expected in research, and much of learning and research comes from learning from these experiences!
Maggie: One advice I would give is to get in touch with the professor early and often and go over concepts at a high level (learn the terminology and the general research direction) before diving into the project. Don't be afraid to ask questions when things get confusing.
Nabhan: Ask questions. Challenge yourself. Don't be afraid to be curious.
What are your future goals? 
Andrew: I would like to pursue a PhD in computer science and ultimately become a research professor studying AI safety.
Maggie: My future goal is to become a software engineer in the industry and take part in developing new tools and technology for public or internal use.
Nabhan: I plan to do industry research in computer vision.