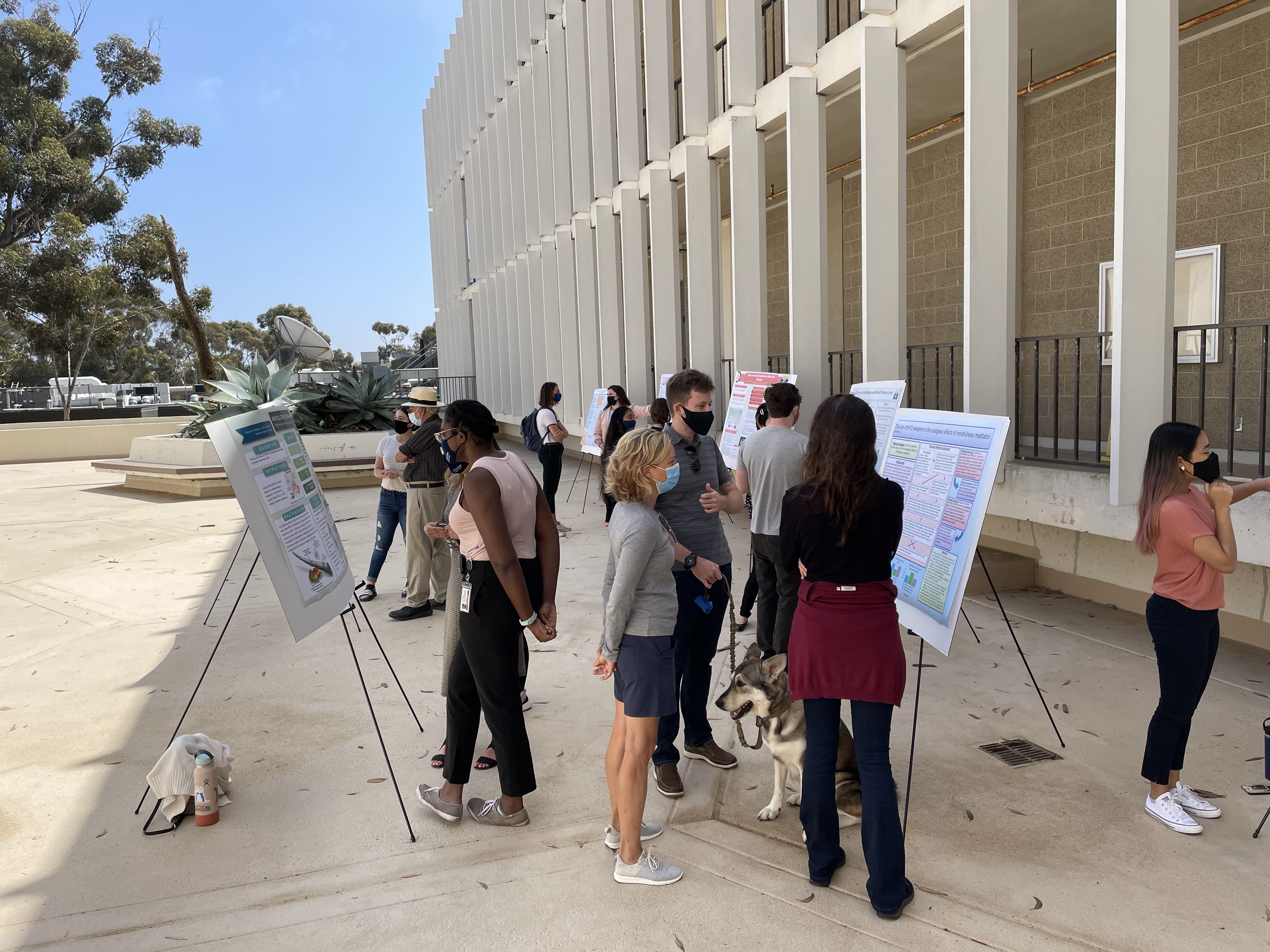 About STARTneuro
What is STARTneuro?
STARTneuro is a competitive program that trains, mentors, and funds diverse transfer students as they enter neuroscience research. Our program begins with a 10-week summer research training program to ramp students up on key neuroscience techniques and facilitates lab placements with faculty mentors during the school year. STARTneuro also provides ongoing mentorship and workshops to prepare students to apply for PhD programs.
Our program funds students to work full-time in labs over the summer, as well as part-time during the school year. We are funded by a National Institutes of Health BP-ENDURE grant (Award Number R25NS119707) to host a cohort of 10-15 students each summer through 2026.
 STARTneuro is a collaboration between the Division of Biological Sciences and the Undergraduate Research Hub. We are also supported by many campus resources such as the Teaching+Learning Commons and OASIS, as well as many off campus research labs at the Salk Institute and Scripps Research Institute. 
 If you have questions about this program, please contact:
Jason Avalos (jmavalosmorfin@ucsd.edu)
STARTneuro students participate in the following:
A ten-week fully funded summer research training program to teach a wide range of fundamental techniques in neuroscience and introduce you to UC San Diego
Research Experience in a lab during undergraduate study at UC San Diego
Community and mentorship with neuroscience PhD students and faculty at UC San Diego
Preparation and guidance for applying to PhD programs
STARTneuro Funding Details (2021-2022)
$6,000 during the summer research training program
Up to $2,250 each quarter for research
Funding to attend the annual BP-ENDURE meeting as well as an additional scientific conference