CAMP: How to Apply
Eligibility
You are eligible to apply if you meet the following criteria: 
Are a U.S. citizen or permanent resident.
UC San Diego undergraduate student.

Have at least 90 units by the time the program begins.

Per the National Science Foundation, historically underrepresented minority groups include Black/African-American, Hispanic/Latino, Native American, and Non-Filipino-Pacific Islander. Your inclusion in one of these groups is based on the ethnic identity you reported to UC San Diego at time of admission.

Majoring in chemistry, physics, biology, engineering, mathematics, computer science, cognitive science, marine biology, or earth sciences. Other similar disciplines may be eligible. 
Have at least a 2.7 grade point average.

Preference for students who have not previously participated in this program.
Find a Mentor
Students are responsible for finding and contacting their own mentor, but the CAMP coordinator can help if you're having a hard time. Start looking for a mentor as you're filling out the general application—be proactive! 
Here are some ways to get started:
If you're interested in working with a professor whose class you're currently taking, visit them during their office hours.
Check out UC San Diego's research and job-related portals where professors often post open positions:
Visit your department's website to search for faculty whose work aligns with your research interests, and reach out to them with a brief introductory email. For tips on how to contact a professor, check out our Frequently Asked Questions.
*** Students should reach out to potential mentors and discuss a potential research project before adding a faculty member's name and email to the CAMP application. 
Application Materials
There are 4 items required to apply to CAMP:
1. Applications
General Application and Undergraduate Application (When you finish the general application, you will be automatically directed to complete the undergraduate application).
CAMP Application (After you finish the previous two applications, you will given the opportunity to choose to complete the CAMP application.)
2. Personal Responses
Personal Essay: Explain how your participation in CAMP can help you achieve your educational and career goals. Please describe how your skills and experiences will allow you to conduct the kind of research you intend to pursue during the award period. You should also provide an explanation of the kind of skills, experiences, and/or professional relationships you hope to develop as a result of your participation in CAMP. (500 words or fewer)
CAMP Mission: The California Alliance for Minority Participation (CAMP) is an NSF-funded program that has two primary goals: 1) to increase the retention and graduation of historically underrepresented minority students in science, technology, engineering, and math (STEM) disciplines, such that 2) these students will diversify the nation's STEM careers. Please indicate how you support the mission of CAMP. (100 words or fewer)
Project Description: Please describe the research you would like to conduct in terms that can be understood by a non-expert audience. We encourage students to reach out to faculty mentors and/or the Writing Hub (writinghub.ucsd.edu) for support and feedback in writing project descriptions. (250 words or fewer)
Be sure to proofread and edit your personal statement many times before submitting. It is also advised to have someone else review it and provide feedback. 

In addition to spelling, grammar, and punctuation, review your personal statement for clarity, flow, and continuity of points. 
Remember to use paragraphs to separate main points. 
3. Copies of Transcripts
If you are an incoming transfer student (You do not have a UC San Diego GPA):

A copy of your unofficial transcript(s) from previous school(s) (community colleges, other universities, etc.)

If you have attended UC San Diego for at least 1 quarter:

If you completed coursework prior to attending UC San Diego (e.g., transfer credits), they will appear on your UC San Diego transcript. You do not need to upload transfer transcripts.
4. Name and Contact Information for Mentor
Your mentor will receive an email asking them to agree a number of statements with regards to their support to mentor you in CAMP.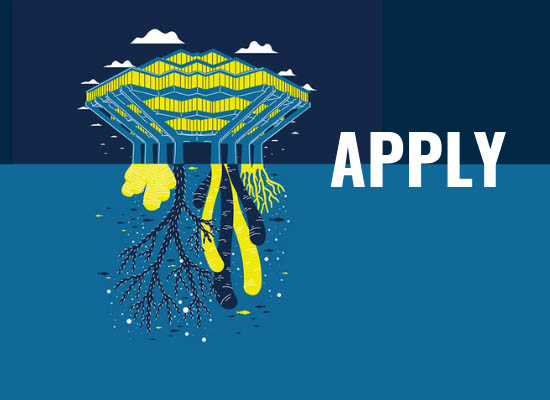 Apply to CAMP
The application for Spring CAMP is now open! We are currently offering rolling acceptance.
The application for Summer CAMP is now open! Deadline is April 6th.
Click below to start the application process.
CAMP COORDINATOR CONTACT INFORMATION