2020 Online Undergraduate Research Symposium (OURS)
Two of UC San Diego's signature annual research conferences—the Undergraduate Research Conference and the Faculty Mentor Program Symposium—will be replaced this year by the Online Undergraduate Research Symposium (OURS), which is open to a more inclusive group of students with research experience. Read below to find out how you can get involved in our research community.
OURS is Live!
OURS is now open to the public. Visit our virtual forum to see more than 130 student presentations!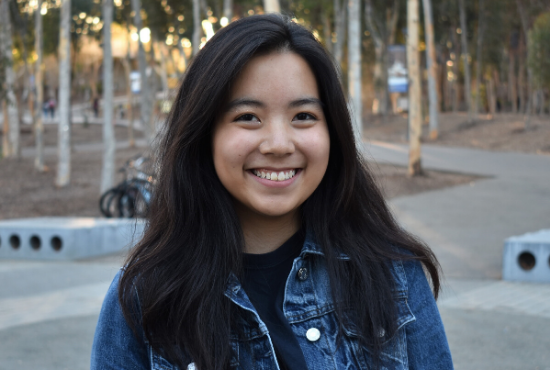 Plenary Speaker Spotlight
Elizabeth Bennette is a undergraduate student at UC San Diego, where she studies Developmental Psychology. Originally from the Bay Area, she became interested in early education an instructor for elementary schoolers. Once she became a student at UCSD, she began pursuing a variety of research opportunities. Most recently, she has worked with Dr. Adena Schachner to study kids' early understanding of videochat. Elizabeth is currently applying to medical school, where she hopes to use her research and work with children to become a pediatric physician.
What if I want to participate but my research project is incomplete?
The presentations can either aim to discuss the wider arc of a research project, or focus on a specific aspect of it. We understand that, with limited access to campus facilities and resources, everyone's work will look very different, and that some projects may be open-ended at the time of submission.
---
Do the video presentations need to be a particular format or file?
Videos may be recorded in any format: on a camcorder, smart phone, webcam, etc. The only requirement is that 1. Any material discussed or shown in the video be approved for public consumption by the project's mentor (ask about intellectual property concerns); 2. The video can be uploaded onto YouTube. Please make sure the audio quality is good enough for your audience to hear your presentation clearly.